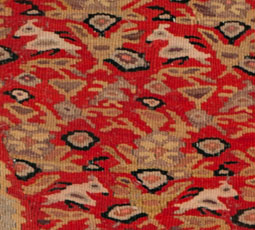 What to Expect from Therapy
Starting therapy
After an initial brief telephone conversation, you and I may agree to meet once with a view to a further three or four sessions during which we will get to know each other a little. The purpose of these initial sessions is for me to obtain a sense of your history, your current concerns and difficulties, and your expectation of therapy. You will have an opportunity to ask me questions and to get a feel for me and my style. At the last of the initial sessions you and I will decide what our goals will be for the future in our work and what shape that work will take.
The focus in our work together will be a strong sense of a life through time: present, past and future.
Starting Couple Therapy
At our first meeting you and your partner will tell me about your concerns and how you would like me to help you achieve the relationship you both want to have.
My approach to couple therapy is to ally myself with your relationship rather than either of you separately.
My starting assumption is that you are two adults who require the services of a trained and impartial outsider who can listen to both of you and offer guidance in finding strategies to resolve your separate and joint concerns without judgment and without investment in a particular way of your achieving satisfaction and pleasure together.
There is no agenda for couple therapy or a prescription for how you as a couple 'should' live and be together. Our therapy sessions will be based on the knowledge that in an adult relationship both partners, with some exceptions, are equally responsible for the problems and pleasures of the relationship. As a couple therapist I don't assign blame or judgment or determine who is right and who is wrong; nor is diagnosis within my mandate.
In order to understand your situation, I would need to meet with you both together and separately in the first few weeks of our work. We would then discuss the scope and goals of our continuing work together.
Fees, Hours and Office Location
MY FEES are usually discussed and negotiated on a case-by-case basis within the context of the fee schedule of the Ontario College of Psychologists and the means of the individual patient(s). Most extended health care benefits offered by employers include the services of Registered Psychologists. Fees can be paid by cheque or by electronic bank transfers. Fees for services by a registered psychologist are GST exempt. The services of psychologists are not covered under OHIP.
MY HOURS are from 8 a.m. to 6 PM with some early evening times. I can be reached at 416-659-0755 where you can leave a confidential voice message, or by email at .
MY OFFICE is at 377 Huron Street, lower level, which is located centrally in downtown Toronto in the "Annex". I am half a block south of Bloor and one block east of Spadina (see map). The St. George Street subway stop, on both the Bloor line and the Yonge-University line, is within a block and a half from my office.
Please contact me to find out more about my psychotherapy services.