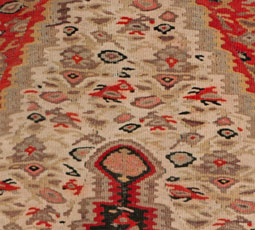 Privacy Policy
All personal information collected by Frances Newman Ph.D. C.Psych., henceforth referred to as "Frances Newman" on this page, is done so in accordance with the following privacy policy:
Personal Information
"Personal Information" is defined as any information that can be used to distinguish, identify or contact a specific individual. Frances Newman's contact form requires you to enter "Personal information". Personal information includes, but is not limited to, name, telephone number, and email address. Frances Newman collects no personal information about you unless you choose to provide that information to her.
This data is used exclusively by Frances Newman to provide you with information and materials as requested. Frances Newman does not sell or otherwise pass on your personal information to any third party. Any personal information provided this website in accordance with the above conditions is supplied by you voluntarily and Frances Newman has your express consent to use the information only as indicated above.
Confidentiality
All personal data collected during your therapy session(s) is kept confidential according to the requirements of current Canadian legislation. Personal information is not disclosed to any other third parties except if specifically requested by yourself or required by law as noted in paragraphs 1. and 2. below:
Frances Newman is legally obligated to report to authorities any information that suggests that a child has been, is currently, or potentially being harmed. Harm can be physical, sexual, emotional, or threatened. In addition, Frances Newman is legally required to disclose any information that suggests that a client is a danger to themselves or to others. Frances Newman also has a legal duty to inform any potential victims, should a client threaten them during a therapy session, or discloses any verbal or written correspondence, or other communications that may suggest that.
Please note that if a client is in litigation, there is a possibility that their therapy file will be subpoenaed.
Information Collected Via this Website
This website collects general information from all website visitors using website statistics tools, for example, the number of visitors per month. This information includes, but is not limited to: date and time of visit, browser name and version, the IP address of the computer accessing the website, the Internet domain for your internet service provider, the type of operating system you are using, and referring website, and is used for evaluating and further developing this website. No personal data is collected in this way.
This statistical information we collect is used for internal review, statistical analysis and to improve the content of this website. It is not shared with other organizations for commercial purposes. Frances Newman does not partner with or have special relationships with any ad server companies.
Website Links
This website may include links to other websites whose privacy policies Frances Newman does not control. Once you leave this website, use of any information you provide is governed by the privacy policy of the operator of the site you are visiting. That policy may differ from this website. If you can't find the privacy policy of any of these sites via a link from the site's home page or sub-pages, you should contact the website directly for more information. Frances Newman is not responsible for the privacy practices or the content of such websites.
If you would like information about the data Dr. Frances Newman holds on you, or any further information about her commitment to your privacy, please feel free to contact her at or through her contact form.