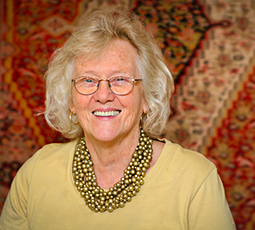 WELCOME
In response to the COVID-19 health emergency,
I am providing video or telephone therapy sessions to my clients. Video therapy is conducted via Skype or FaceTime.
To book an appointment, please contact me at
(416) 659-0755. You can also email me directly: frances@drfrancesnewman.ca.
Stay safe and be well.
Frances
Throughout our lives we experience change and growth in the form of disruptions and losses, achievements and successes, periods of bewilderment and despair, times of good fortune, and periods of clarity and transformation.
There are times when our own mental and emotional resources and the support of friends and family are either not available or not adequate to the tasks of living and being. These are times when consulting with a psychotherapist can be of comfort and help in the process of becoming fully ourselves.
I am a registered psychologist and trained psychoanalyst with more than thirty years of experience helping people with important life transitions and transformations - adolescence, adulthood, parenthood, retirement, illness and old age. These life stages include the beginning and ending of intimate attachments, occupational choices and achievements, struggles with autonomy and connection, coming to terms with physical and mental disabilities and, at times, emotional instability. My focus in the important work of integrating adversity, accomplishment and change is on development across the human lifespan.
MY SERVICES
Psychotherapy/Psychoanalysis
I work with adolescents over 16 years of age, and adults of all ages, individually and in couple therapy. Read more about my psychotherapy services and what to expect in therapy, fees and hours.
Consultation
I also offer consultation and supervision to clinicians and other professionals especially with regard to lifespan developmental issues. Read more about my consultation services.
My office is located in The Annex in downtown Toronto.
Please feel free contact me to discuss how I can help you. I look forward to hearing from you.